Human Hair Wigs OR Synthetic Hair Wigs
Wearing wigs can make such a difference in your look in life. 
​
There are so many amazing options your piece may never be detected as anything but your own. 
The first thing to consider human hair wigs or synthetic hair wigs. 
There are definitely advantages to both and it's about finding what's best for your lifestyle and budget. 
Most people think human hair wigs are better because they're made with real hair. Not exactly. At least, This human hair wig takes more time to style. 
However, there are differences to consider before deciding which one is right for you.
Here are the benefits of human hair:
If cared for properly the longevity of human hair can be up to a year of daily wear 
The natural movement and feel is, of course, unmatchable because it's the real thing
Styling versatility is another selling point you can heat treat human hair fibers any way you'd like using styling tools just like your own biological hair. But remember to keep your heat tools under 350 degrees.
Unless you're a professional, we do not recommend coloring your human hair wigs as most have already undergone substantial chemical treatment.
But it's not always a perfect world with human hair and I'll tell you why.
Human hair is a little more maintenance you do have to wash it and deep condition it regularly and it takes a little more time to style as often as you would your own bio hair.
The human hair wigs market online is bad, human hair wigs which mixed in lots of synthetic hair are sold on amazon or aliexpress here and there. You should always remember that you get what you pay for.
What's more? The color will fade on human hair as it will oxidize when exposed to light.
Contrast to human hair, synthetic wigs are lower in cost and maintenance.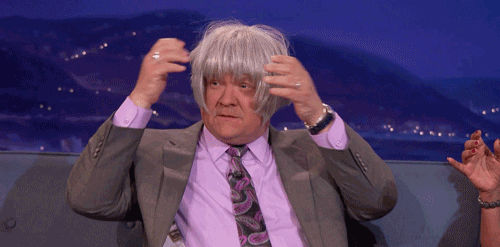 What you should know about synthetic wigs before you buy synthetic hair is coated with a shine that can look reflective on some wigs. The shine will dull over time and with washing. Pro tip💡, you can add a little dry shampoo or powder to reduce the unnatural shine. 
The plus side to synthetic wigs is that they're easy to care for, synthetic fiber has style retention, meaning you don't have to restyle your wig before everywhere. As simple as wash dry shake and go and then your wig will revert to its original style. 
There are definite pros and cons to both human and synthetic hair. Now that you have the facts, it's time to pick out your new do.